MaestroVision names Jean-Guy Lalonde, New Audio & Video Specialist in Canada.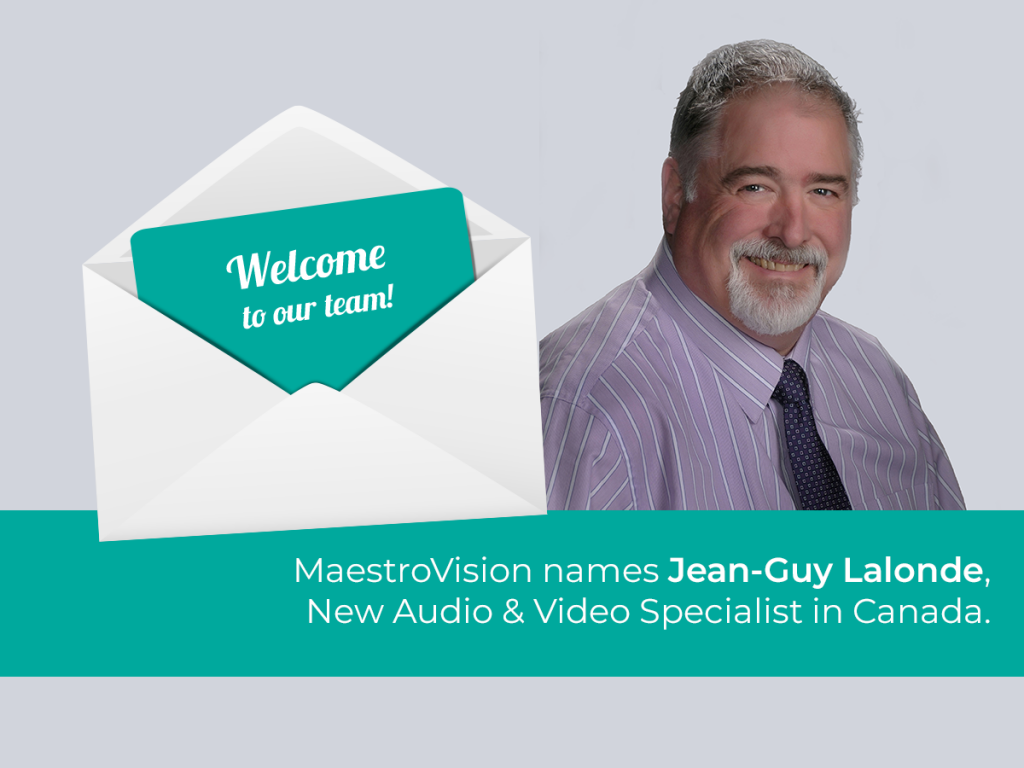 MaestroVision, an internationally recognized provider of advanced video solutions, announced today, the appointment of Jean-Guy Lalonde, as their new audio & video specialist and will be based out of the Canadian office to serve the Western Provinces, the Prairies, Ontario & Atlantic regions.
Mr. Lalonde will report directly to Pierre Laverdure, General Sales Manager at MaestroVision. As an audio & video specialist, he will assume responsibility for looking for new opportunities for MaestroVision's products & services.
"We are delighted to welcome Mr. Lalonde to our team. Mr. Lalonde's extensive expertise will expand the company's sales force and enable MaestroVision's product and market growth initiatives" said Mr. Laverdure. "We wish him great success in this new adventure."
Jean-Guy Lalonde was born in Clinton, Ontario and raised in a military environment. At the age of 17, he graduated from high school an joined the Canadian Armed Force Air Division as a radar/Communication system technician on a fighter jet squadron. After 4 years, he transferred to the flight school and certified himself as a flight simulator technician.
In 1987, he left the Air Force to attend the Royal Canadian Mounted Police Academy in Regina, Saskatchewan, to become a police officer. He spent 30 years doing law enforcement throughout Canada with several extensive years of experience as a trained investigator.
In 2000, Jean-Guy, while being a police officer, trained to become a special investigator technician in the field of electronic, physical and air surveillance for a period of 13 years. He is a subject matter expert in audio, video, thermal and night vision. He has trained other police officers nationally and internationally. He has worked several major events, to name a few, the Olympics, G8 and G7 events, National Border Enforcement Initiative Canada/USA while stationed in Canada. He recently retired from the Kativik Regional Police Force as deputy chief of operations to join MaestroVision.
Jean-Guy Lalonde discovered MaestroVision through his policing experience and decided to join the company to take on new challenges and help develop solutions targeted to law enforcement agencies.