MaestroVision, an internationally renowned supplier of advanced video solutions, is pleased to announce the appointment of Mr. Jean Laverdière, as Vice-President of Operations and Technical Service. He will be based in the Montreal office.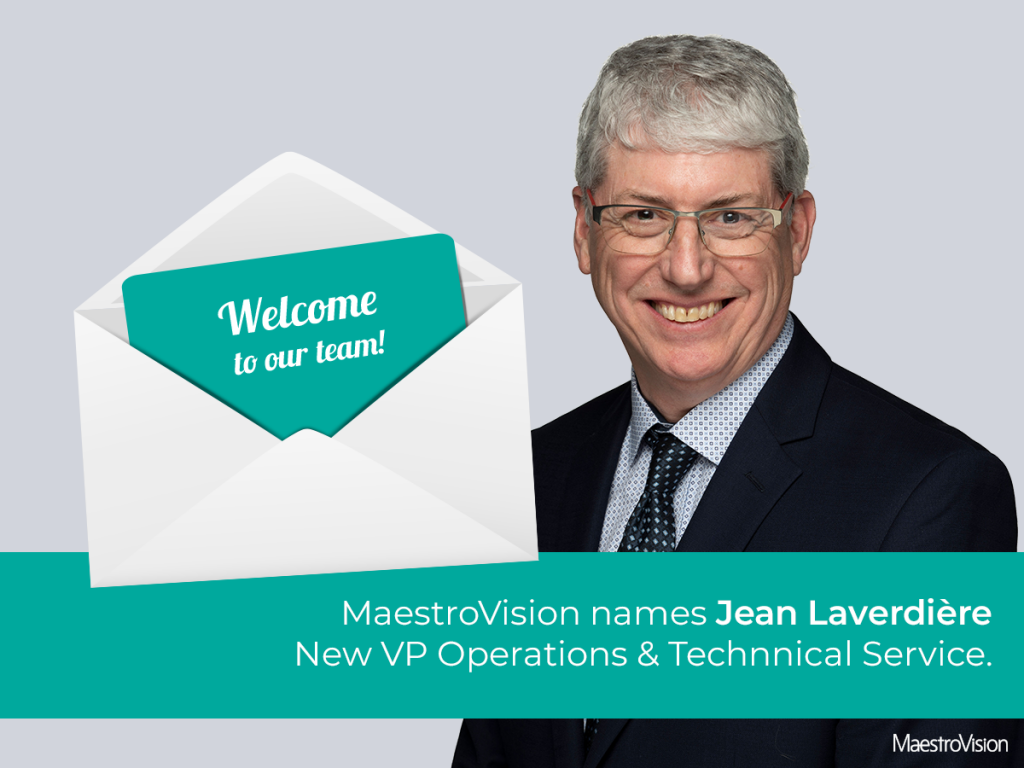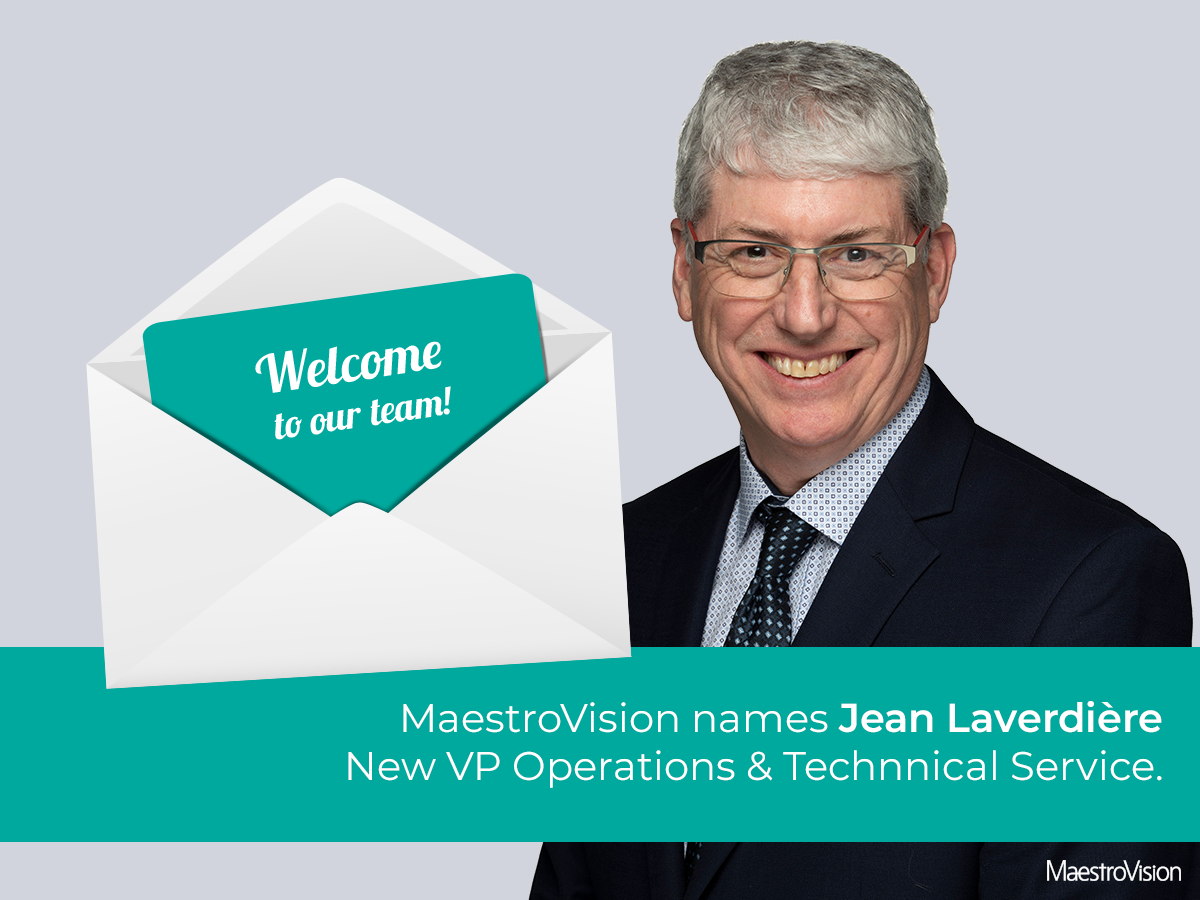 Mr. Laverdière will report directly to Claude Turcotte, President and Chief Executive Officer of MaestroVision. As Vice-President of Operations and Technical Service, he will assume the responsibility of implementing an operational strategy in order to optimize the operating processes of MaestroVision. He will also be responsible for overseeing and improving the technical service offered to our customers.
"We are delighted to welcome Mr. Laverdière to our team. His vast experience will allow him to develop, standardize and optimize the operation of the company and to contribute to MaestroVision's growth initiatives, "said Mr. Turcotte. "We were looking for someone who knew the environment well, an expert in audiovisual products and someone who could interact with customers. We wish him much success in this new adventure. "
Mr. Jean Laverdière has an extensive expertise in the broadcast industry: 19 years at Leitch Technology / Harris Corp / Imagine Communication and 18 years at Radio-Canada, including 10 years in the Engineering department. Mr. Laverdière has designed major projects for Rogers Media in Toronto and CTV Network. During the Olympic Games from 1988 to 1998 and the Commonwealth Games in Victoria and Malaysia, he managed, installed and supported numerous television and radio studios for SRC / CBC Sports.
At MaestroVision's technical service, Mr. Laverdière will coordinate the design and implementation of capture and recording devices for various customers around the world. His knowledge and experience of audio and video systems are a major contribution for MaestroVision and its customers.