"Investigators should be able to spend the majority of their time doing what they do best – investigating."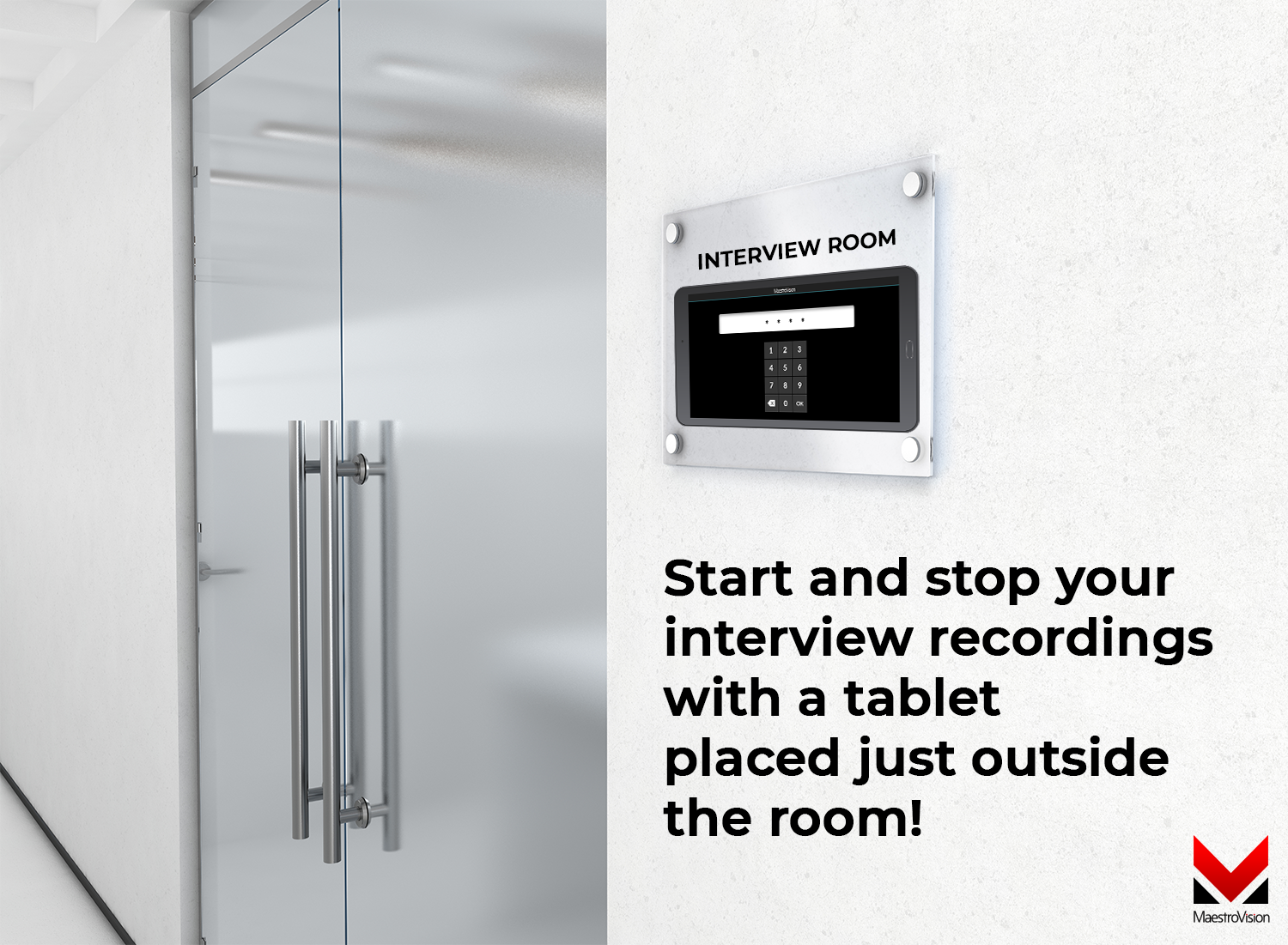 MaestroVision understands the enormous amount of work required to bring an investigation to its conclusion. There is a colossal amount of document, video, audio and other evidences that needs to be scrutinized to ensure that criminals are off our roads. The least our investigators need, is a time-consuming technology that makes their job even harder. It is with our investigators needs in mind, that MaestroVision developed the most reliable and easy to use "Interview Recording Technology".
Now, a simple "smart Pad" wall mounted beside the interview room will make the recording of an interview much simpler.
Quickly unlock the application by entering a numeric code.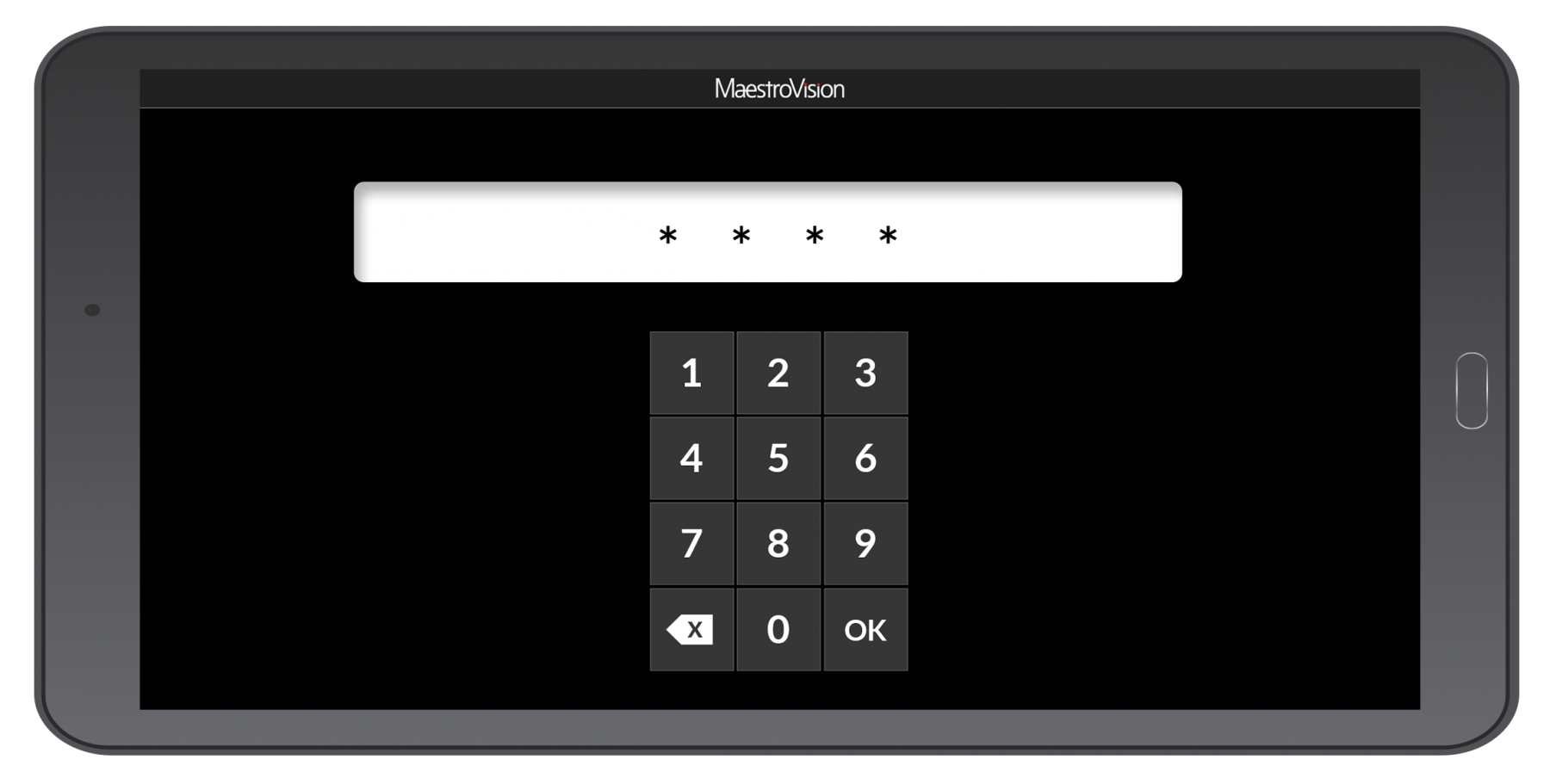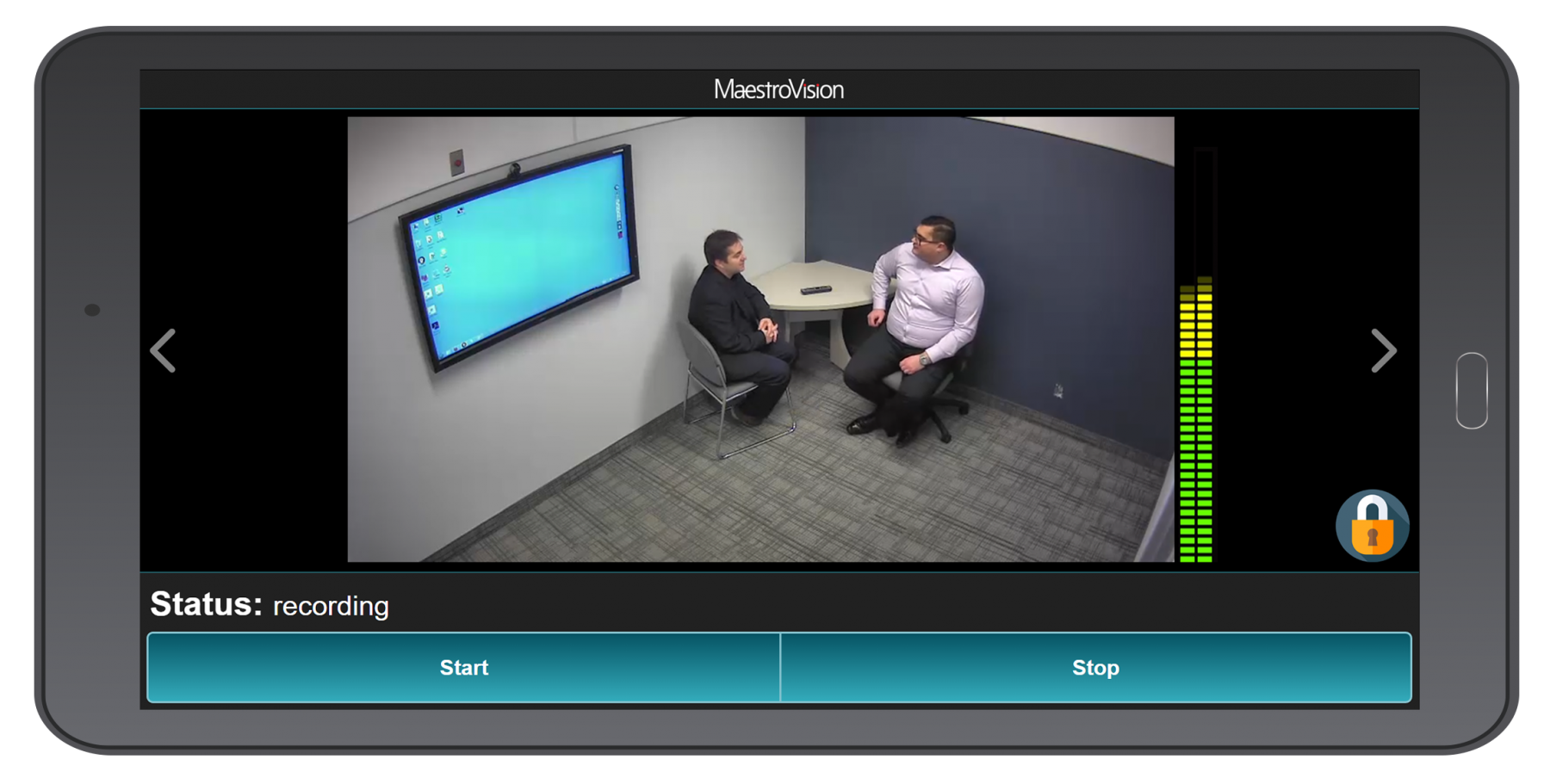 The application will confirm the recording is actually in progress and you will be capable of validating that both audio and video are effective. While the interview is being recorded, it is automatically transferred to a central storage location. Other investigators can immediately start working off the footage, even if the recording is not finalized. Once the interview is finished, go back to the "smart pad", enter your code and press stop.
There is nothing else to do…
There is no better way to simplify the tasks of an investigator…
CONTACT US FOR MORE INFORMATION AT 1 888 424 5505