How RBC Went from an Inefficient System to a Simple, Reliable, High-Quality Solution. We sat down with Tracy Matheson to speak more about her non-profit and the essential considerations for developing a trauma-informed interview room.

These statistics from RAINN (Rape, Abuse & Incest National Network) may disturb you:
      • On average, there are 433,648 victims (age 12 or older) of rape and sexual assault each year in the United States.
      • Every 73 seconds an American is sexually assaulted.
      • Ages 12-34 are the highest risk years for rape and sexual assault.
In response to the growing need for services that demand justice for sexual assault survivors, law enforcement is increasingly taking measures to create resources that are trauma informed. According to Tracy Matheson, the President/Founder of Project Beloved – trauma-informed care is a practice that takes the body's biological response to trauma into consideration.
Thus the soft interview room was born; a safe place for victims and witnesses to feel comfortable to share their story and provide crucial evidence that helps law enforcement get pertinent details about the case and suspect.
We sat down with Tracy Matheson to speak more about her non-profit and the essential considerations for developing a trauma informed interview room.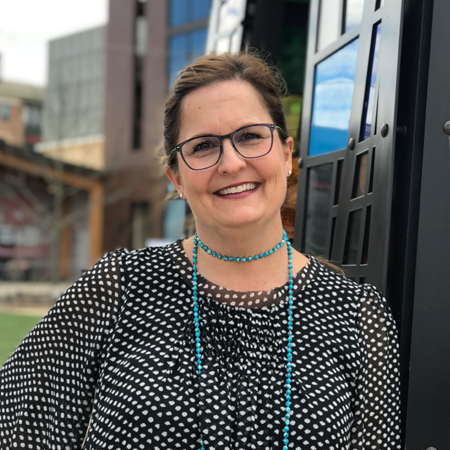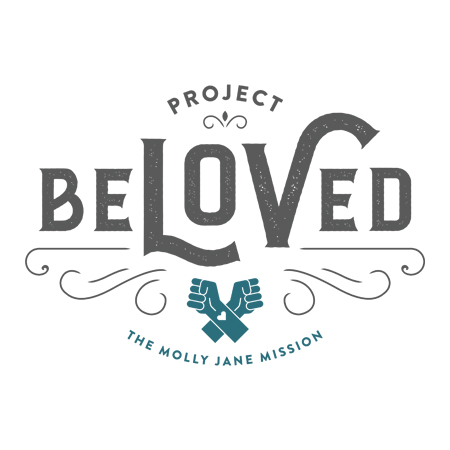 Project Beloved is a 501c3 non-profit that strives to educate, advocate, and collaborate to change the conversation about sexual assault and empower survivors to find their voices. Tracy Matheson's daughter, Molly Jane was her inspiration for the non-profit as she was a victim of sexual assault and homicide in 2017. Some of the projects and initiatives employed by the organization include:
• The passing of Molly Jane's Law which allows law enforcement agencies in Texas to communicate with one another through the use of ViCAP, which is administered by the FBI. ViCAP was created to help identify serial murderers and rapists and is available in all 50 states.
• The creation and distribution of Beloved Bundles. Beloved Bundles are distributed to survivors of sexual assault when they go to the hospital for a forensic exam (otherwise known as a "rape kit") and their belongings are seized as evidence. The Bundles include: clothing, undergarments, hygiene products and other necessary items.
• The Molly Jane Matheson Memorial Scholarship is awarded to social work students at the University of Arkansas on an annual basis in the amount of $2200 each in honor of Molly's 22 years.
• The installation of Soft Interview Rooms at law enforcement agencies. Project beloved assists law enforcement agencies with the funding, layout and installation of Soft Interview Rooms at their department. As of today, they have installed 24 soft interview room at police stations, child advocacy centers and organizations which serve vulnerable youth throughout the US. In 2021, they plan to install 12 more.
Donate to Project Beloved to support their mission of educating, advocating, and collaborating to change the conversation about sexual assault and empower survivors to find their voices.
The 9 Critical Elements of an Effective Trauma-Informed Soft Interview Room
Is your organization interested in acquiring a Soft Interview Room? Here are the 9 factors that Tracy recommends taking into consideration when building an effective trauma informed Soft Interview Room.
1. Privacy
Ensure the room is private. Sound proofing the walls is a good option to consider for less distractions, unwanted or loud noises that can interrupt the interview and make the interviewee feel less safe and secure.
2. Color
Consider what color is on the wall. Use pleasing, comfortable, soft colors like blues and greens.
3. Furniture
Use furniture with soft fabrics that are comfortable to sit in. Find chairs that swivel to allow greater movement for a victim being interviewed.
4. Lighting
Consider the lighting being used to bring a positive, living room type of setting. Fluorescent lighting and lamps are preferable. If the room has a window, the natural light and view can make the space feel more open. If the room doesn't have a window, invest in a mirror but ensure it's not facing the interviewee so they don't have to stare at themselves during the interview.
5. Blankets
Incorporate blankets that are weighted and soft.
6. Accessories
Create a safe vibe with diffusers (use oils that are soothing to the senses) and accessories like artwork that are pleasing to look at.
7. Carpeting
Use carpeting like an area rug. Avoid bare hardwood floors.
8. Cameras
Utilize subtle, covert cameras (although the interviewee is informed they're being recorded) These cameras are less obtrusive.
9. The Interview
Make sure you're well versed on trauma informed investigations. Tracy describes it as "Having a deep engrained understanding of what trauma is and how it affects a person who has experienced violence or a sexual assault. It's woven into the fiber of your being so you respond from a place of understanding. Everything you do is done to minimize or reduce the trauma that they've experienced rather than re-traumatize or add to the trauma. It's a mind shift. Once I understand trauma, it's going to change everything that I do and say when I encounter someone who has experienced trauma."
Above are some of the examples of soft interview rooms that Project Beloved has installed at various police stations throughout the US.
Bonus Tip from MaestroVision
10. The Interview Recording System
Utilize a provider that understands the work you do and has experience creating interview recording systems for other CACs and Soft Interview Rooms. Our CEO, Claude Turcotte used his audio/video and broadcasting expertise to create this insightful (unbiased) guide which will help you find the right interview recording system for your organization including:
How to select your equipment
What features to look for in your recording software
How to detail the room to ensure optimal sound and video quality, and more!
Are you a 501c3 non-profit? We're happy to provide our Interview Recording Software for 50% off.
Contact us for more information.
Has Project Beloved installed a Soft Interview Room at your police department? If so, let us know and we'll donate 20% of all interview recording proceeds for your new system to the organization.