MaestroVision, a leading international video solutions provider, is pleased to announce the appointment of Mr. Samuel Gosselin as a new Junior Software Engineer. He will be based in the Montreal office.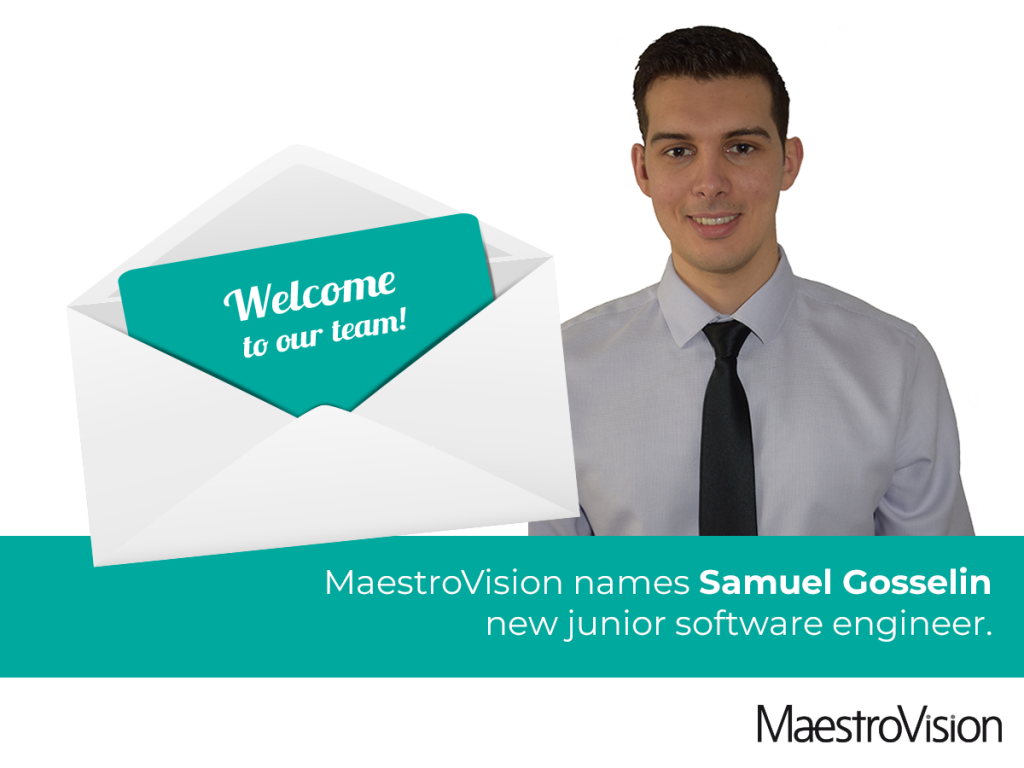 Mr. Gosselin will report directly to Philippe Trempe, Vice President Engineering at MaestroVision. As a junior software engineer, he will develop new software applications and support the team in all ongoing projects.
"We are delighted to welcome Mr. Gosselin to our team, whose great curiosity, innovative spirit and infectious enthusiasm will enable him to learn more from our experienced technical team, develop new technologies, and contribute to MaestroVision's growth initiatives, "said Mr. Turcotte, President and CEO of Maestrovision. "We wish him a lot of success in this new adventure."
Samuel Gosselin is a software engineering student at Concordia University.
He entered the field of technology following a computer science course at École Polytechnique de Montréal as part of a certificate in cyber-investigation. In this course, he was introduced to computer programming. He discovered the potential of computer programs to develop solutions that are limited to the imagination. It was the latter that sparked such powerful interest that he changed his career vision: from a police career to a career in computer science.
"It's a great honor for me to be part of this great team of talented people! I can't wait to get to work and leave my mark at MaestroVision," said Samuel.