This year has been yet another working through a worldwide pandemic. We are grateful to be alive and well, and hope that you've all enjoyed a healthy year. We want to give thanks, again this year, for our dedicated front workers, especially our healthcare workers who dedicate their life to protect us.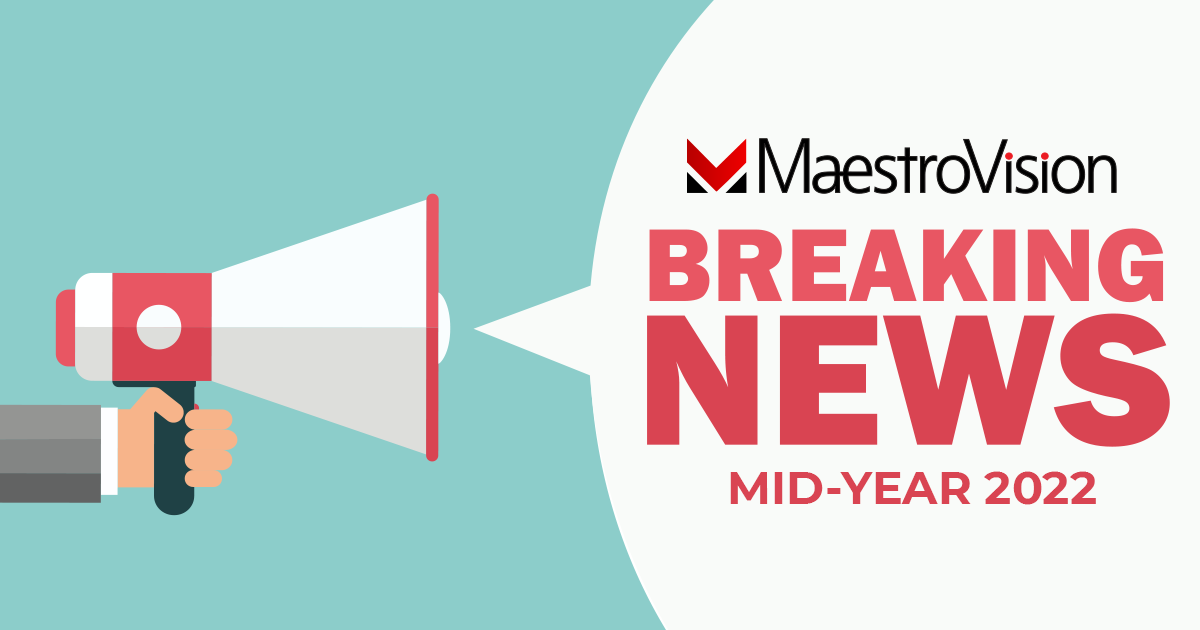 That being said, we are proud of our achievements throughout these challenging times, and we wish to share some of our highlights that remind us that what we do brings great value to our customers.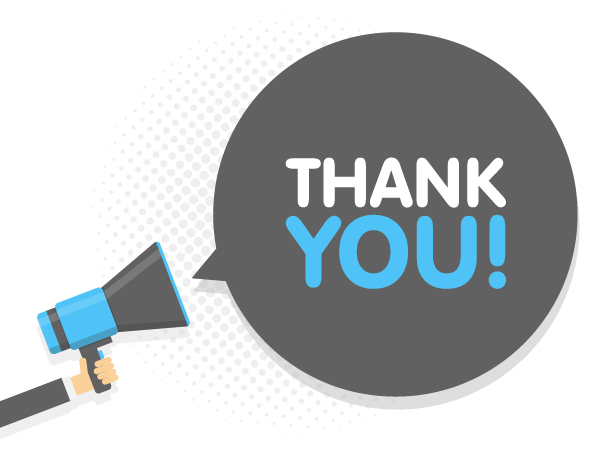 NEW CUSTOMERS
We are happy to announce that the following police departments have trusted us with managing their police interrogation recording and media library management as well as providing turnkey solutions for interrogation rooms.
We value their essential work and are continuously striving to provide great customer and technical support to ensure all of their procedures are optimal!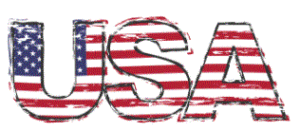 NEW CUSTOMERS IN 2022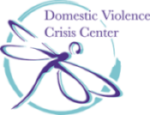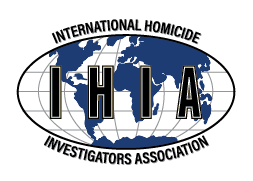 28TH ANNUAL TRAINING SYMPOSIUM
August 7-9, 2022
Stand #28
New Orleans Marriott Warehouse District
859 Convention Center Blvd,
New Orleans, LA 70130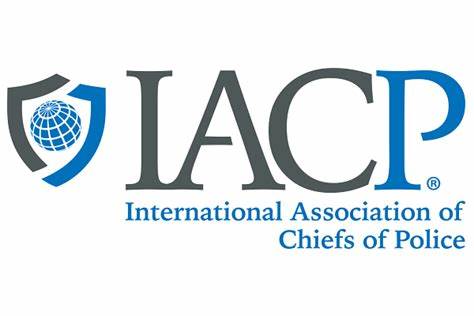 2022 IACP Annual Conference and Exposition
October 15-18, 2022
Stand #5205
Kay Bailey Hutchinson Dallas Convention Center
650 S Griffin St, Dallas, TX 75202

eCourts 2022 Las Vegas
December 5-7, 2022
Stand #230
MGM Grand Hotel & Casino
3799 Las Vegas Strip,
Las Vegas, NV 89109

NEW CUSTOMERS IN 2022
CFB – Garnison Saint-Jean
Québec, J3B 2X8
(450) 358-7099
forces.ca
La Traversée – Association Kamouraskoise en santé mentale – 2 interview rooms
1202 4e Avenue Painchaud,
La Pocatière, QC G0R 1Z0
(418) 856-5540
www.la-traversee.ca
Thank you for trusting our recording solutions!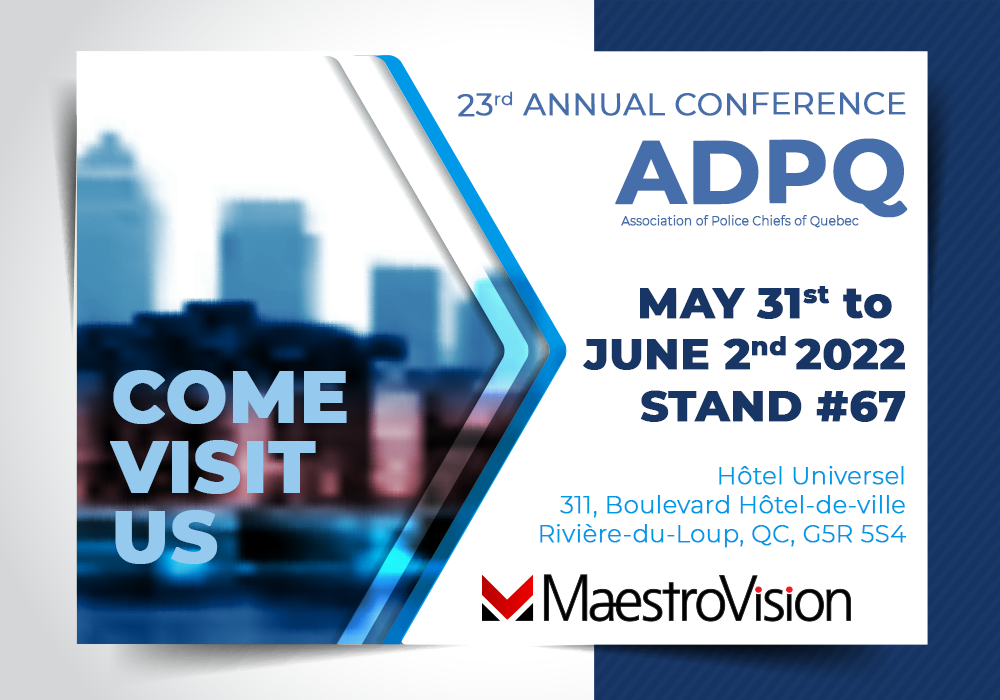 ADPQ – Quebec's Association of Police Chiefs
When: May 31st to June 2nd
Where: Hotel Universel
311, boul. Hotel-de-Ville Rivière-du-Loup, Quebec, G5R 5S4 CA
Tel. 855-213-0582
Booth: #67
For more information, visit: https://www.adpq.qc.ca/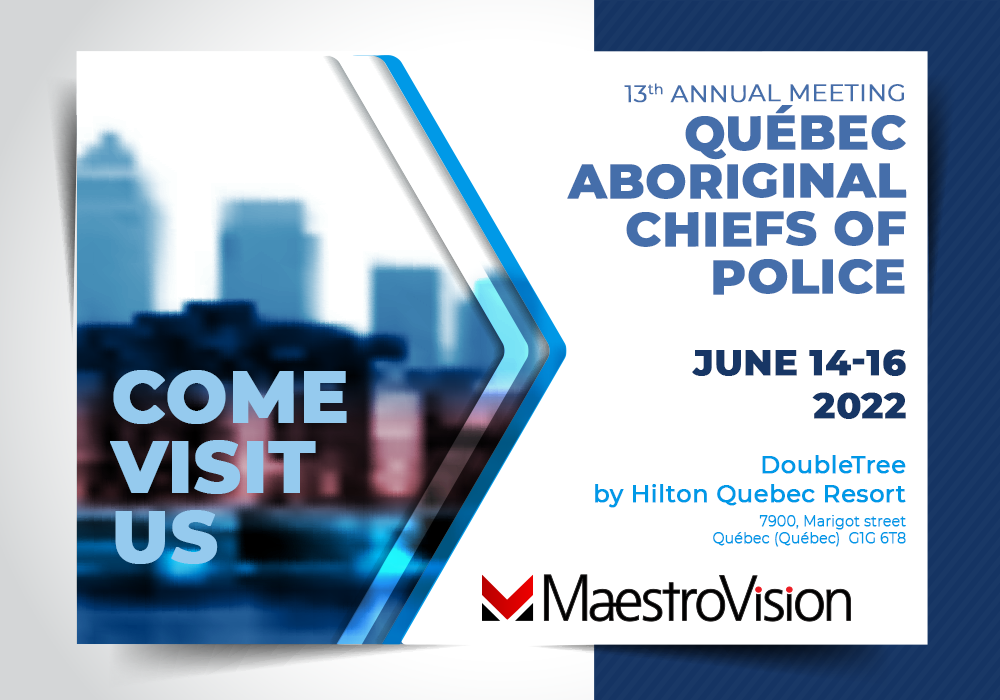 QACP – Quebec's Aboriginal Chiefs of Police
When: June 14-16
Where: DoubleTree by Hilton Québec Resort
7900, Marigot Street, Québec (QC) G1G 6T8
Booth: #4
For more information, visit this link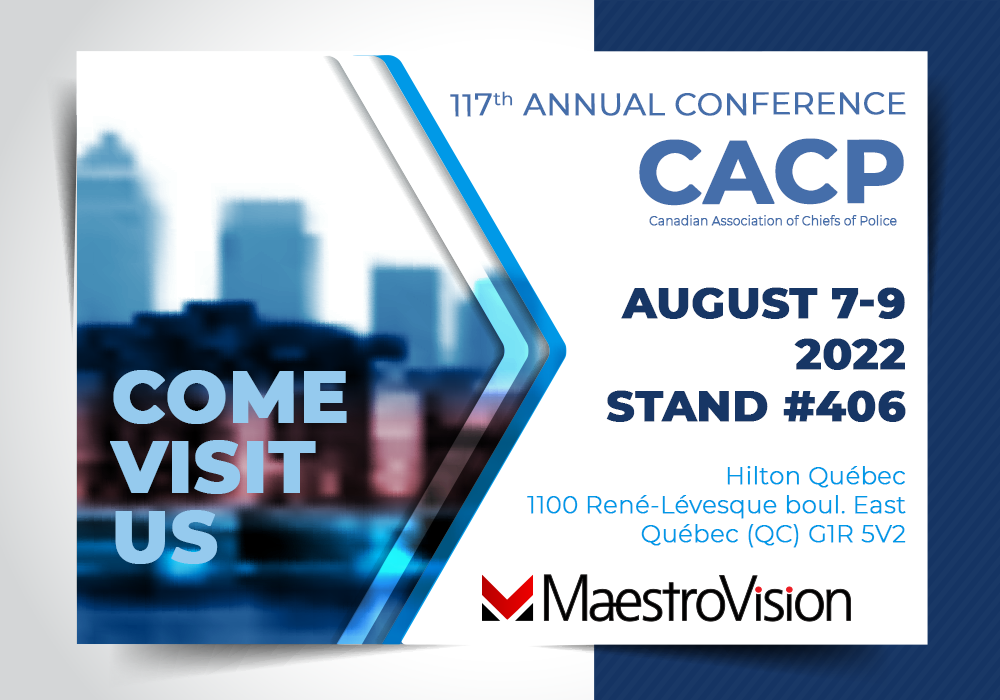 CACP – Canadian Association of Chiefs of Police
When: August 7-9
Where: Hotel Hilton Québec
1100 Bd René-Lévesque E, Québec, QC G1R 4P3
Tel. 418-647-2411
Booth: #406
For more information, visit: this link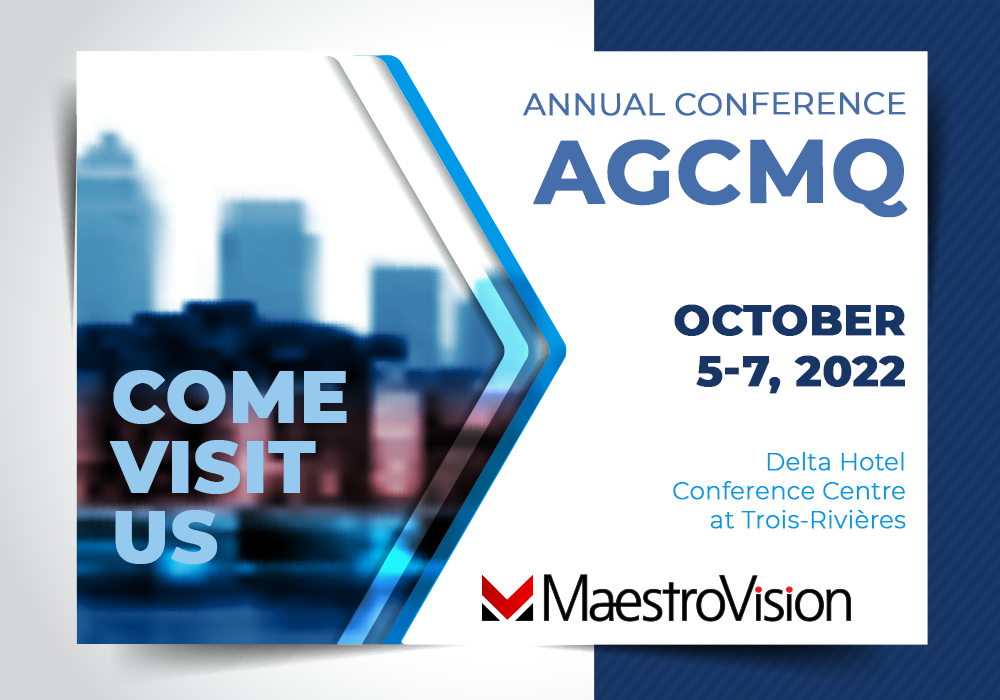 AGCMQ – Québec's Municipal Court Clerks Association
When: October 5-7
Where: Delta Hotels by Marriott Trois Rivieres Conference Centre
1620 Rue Notre Dame Centre, Trois-Rivières, QC G9A 6E5
Tel. 819- 376-1991
Booth: in the hall
For more information, visit: http://www.agcmq.qc.ca/
MaestroVision is now offering one (1) on-site preventative maintenance check per year to all current TCP customers.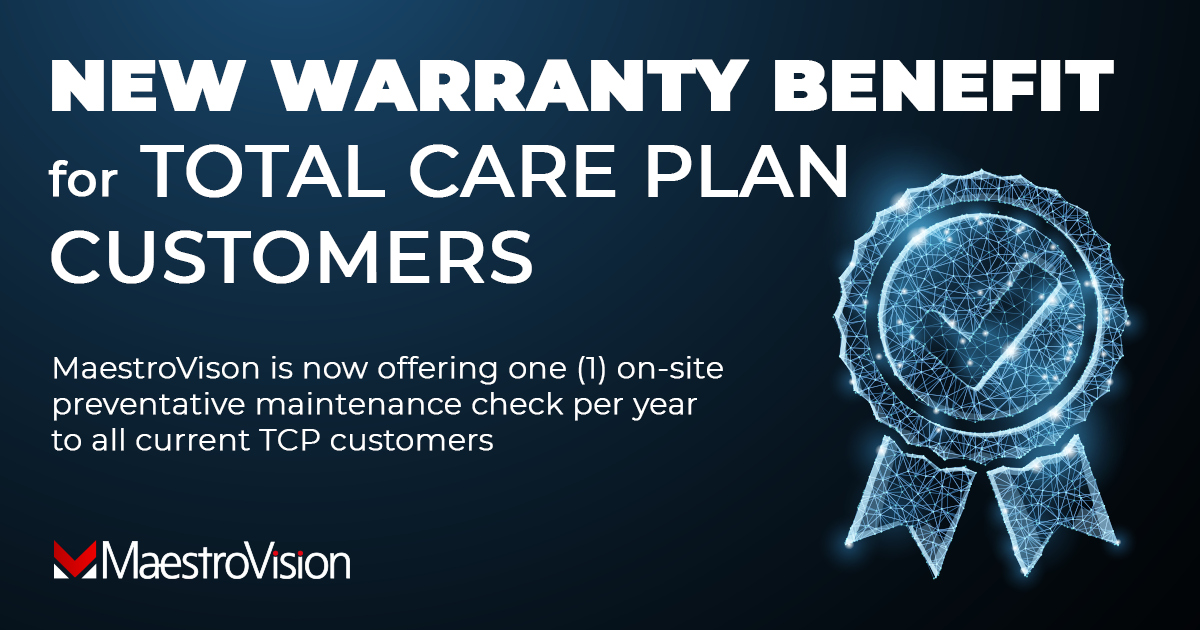 Audio Stream Input/Output is a computer sound card driver protocol for digital audio specified by Steinberg, providing a low-latency and high fidelity interface between a software application and a computer's sound card.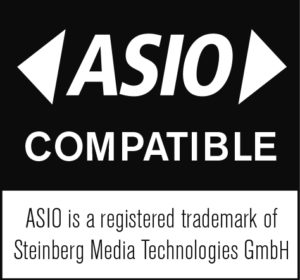 NEW EMPLOYEES
Our team is growing! We are happy to announce our new additions to our family!
We are proud to welcome our new VP Sales for the United States, Mr. Ted Pezzelli.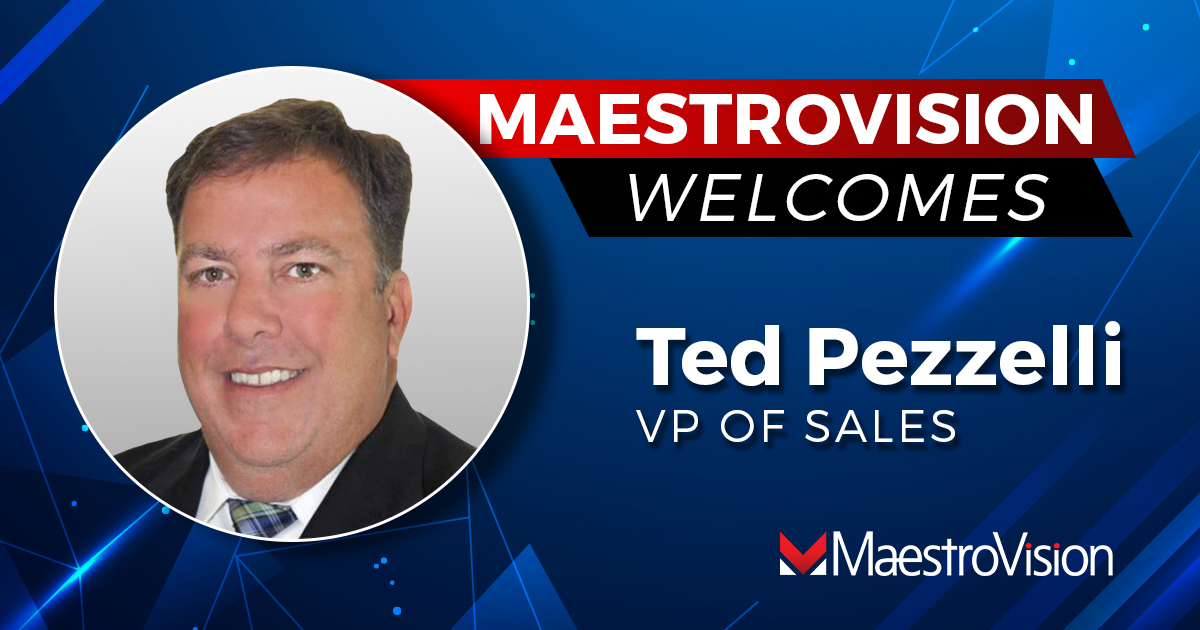 Look out for our next company update at the end of the year!