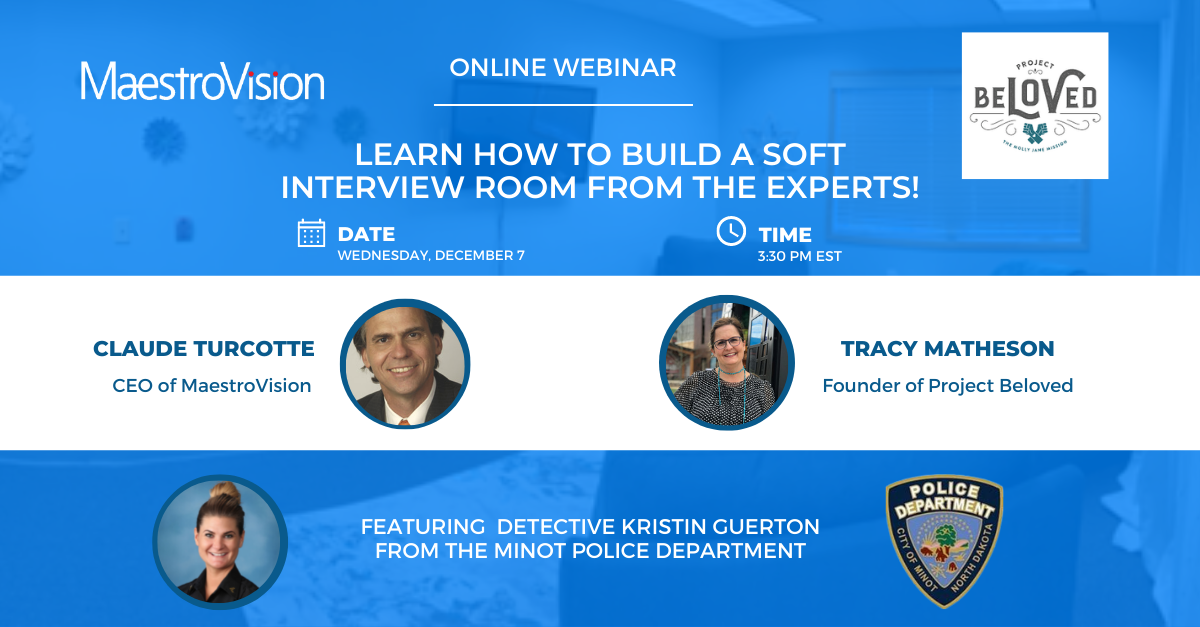 Join Tracy Matheson, founder of Project Beloved and Claude Turcotte, CEO of MaestroVision in this educational webinar on how to build a trauma-informed soft interview room at your organization with the right technology. PLUS get a live tour of Minot Police Department's soft interview room.
About Project Beloved:
Project Beloved is a 501c3 non-profit that strives to educate, advocate, and collaborate to change the conversation about sexual assault and empower survivors to find their voices.
By the end of 2022, Project Beloved will have installed 58 soft interview rooms for the investigations of sexual assault and domestic violence.
About MaestroVision:
MaestroVision is a software developer and hardware manufacturer providing audio and video management solutions. Founded in 1995, MaestroVision first specialized in broadcast technology providing high-end quality video servers and media asset management to broadcasters. In 2013, they decided to diversify and offer this smart technology to law enforcement and child advocacy centers.
MaestroVision has installed interview recording systems in various law enforcement and 501c3 organizations throughout the US and Canada.
Watch the Webinar Replay: