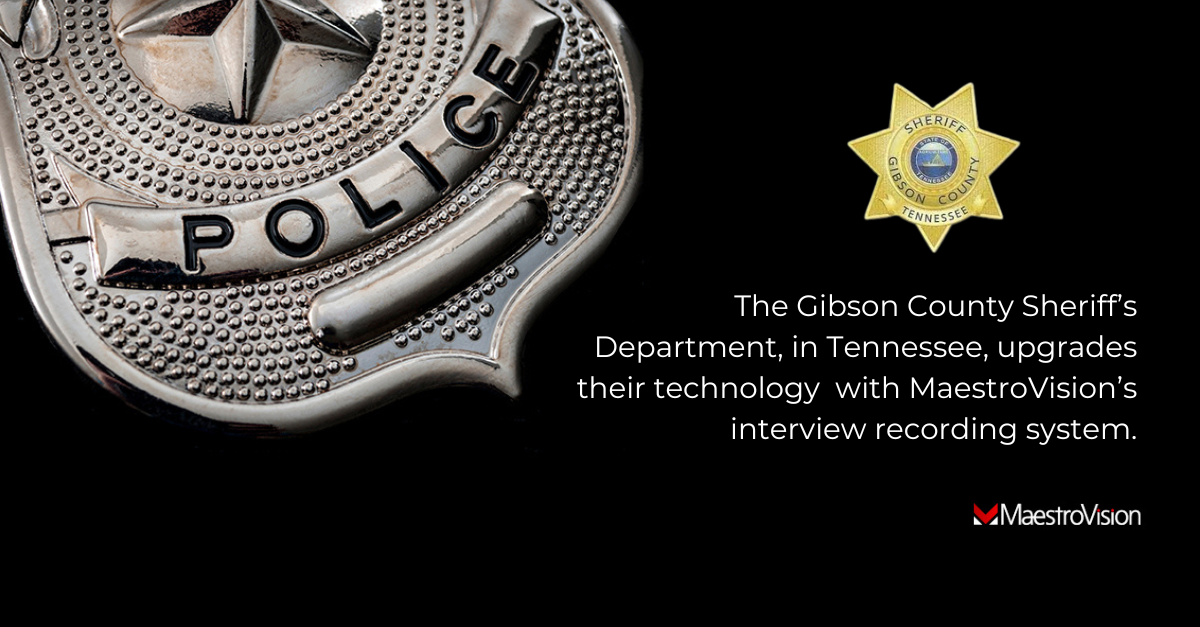 The Gibson County Sheriff's Department (in Tennessee) was looking for a modernized interview recording system that would solve their audio echo issues and provide a simple, non-proprietary format to replay and share recordings. MaestroVision delivered the solution to their issues with its state-of-the-art interview recording system.
The department's new system includes a start/stop button and a device that allows the department to record interviewees' devices when sharing evidence (phone, tablet and monitor screens) as part of the interview.
"MaestroVision was easy to work with and the interview recording system was just what we were looking for."
-Maigon Shanklin, Lt. Investigator at the Gibson County Sheriff's Department
For more information about our solutions, call us at 1-888-424-5505.