Description
KUMO CP control panels offer up to 32 source and 32 destination buttons for direct access to all KUMO inputs and outputs. Salvos support simplifies switching operations by recalling
multiple sources to specific destinations. Salvos are stored in the KUMO router and can be recalled via the KUMO router's Web UI, Grass Valley Native Protocol over Ethernet,
RS- 232, and/or directly on the KUMO CP/CP2 Salvos buttons.
Connecting via Ethernet to the same network as KUMO routers, KUMO CPs enable full control from any location and up to four KUMO routers can be controlled from a single control
panel. For stand-alone configurations, KUMO hardware can be connected directly via RJ-45 cables and KUMO software will automatically assign routers to control panel delegations.
Inputs
SDI, SDI w/Embedded Audio, HD-SDI, HD-SDI w/Embedded Audio, 3G-SDI, 3G-SDI w/Embedded Audio
Outputs
SDI, SDI w/Embedded Audio, HD-SDI, HD-SDI w/Embedded Audio, 3G-SDI, 3G-SDI w/Embedded Audio
Configurations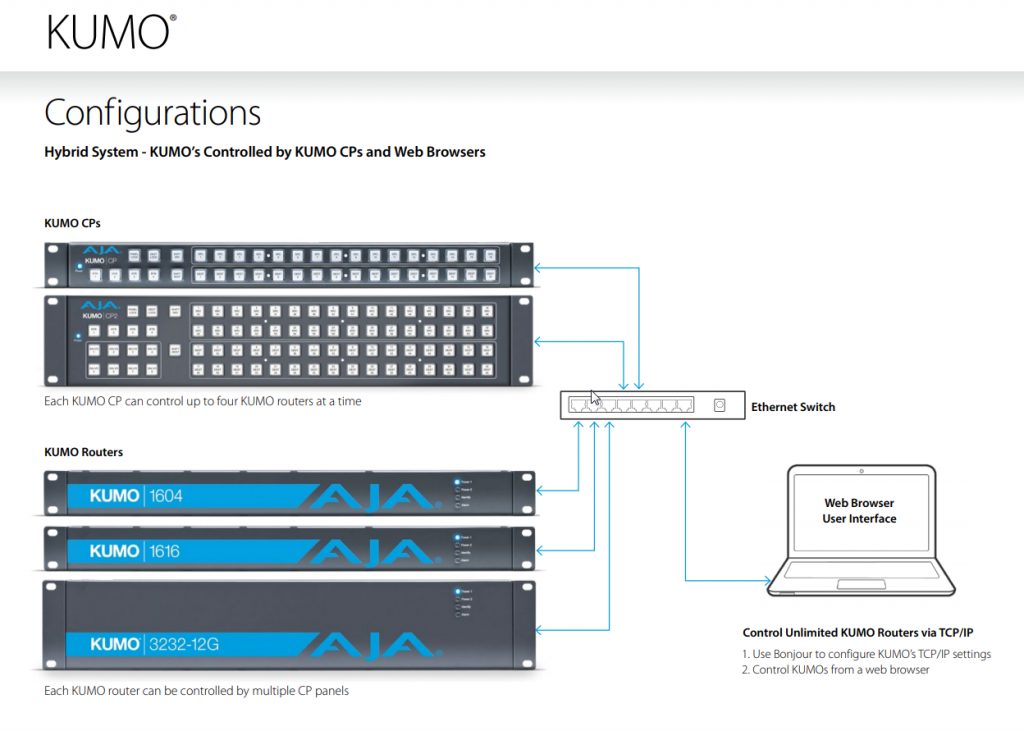 Technical Specifications