MaestroVision's Interview Room Recording System has all of the bells and whistles we need to generate the evidence necessary to move forward in a case.
How Lantana PD Gained Time, Efficiency & Quality with Their New MaestroVision Interview Recording System
The Customer
"MaestroVision's Interview Room Recording System has all of the bells and whistles we need to generate the evidence necessary to move forward in a case."
Customer: Lantana Police Department
Address: 901 N 8th St, Lantana, FL 33462
Number of officers using MaestroVision's Recording System: 10
Name: Jim Eddy
Position: Detective Sergeant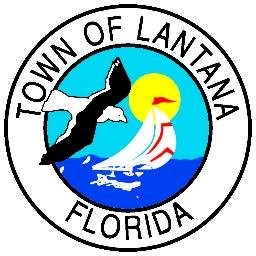 The Challenge
Lantana PD was tired of running into the same problems every time they conducted an interview recording, including:
Difficulties with Operation and Reliability – The department wired their own interview recording system equipped with a camera, a DVR and a microphone. The system was complicated to use and set up – requiring many switches and buttons to be turned off before all devices could record. When other officers came in to use it, they didn't know how to start recordings. There was no backup system so recordings were lost if not configured correctly.
Poor Quality Recordings – Lantana's old system had poor sound and several blind spots in the room. If a suspect got up out of the chair, the camera would miss what he/she was doing.
Time Consuming Procedures – The old system did not store videos of the recordings, so it had to be placed into evidence. If an officer needed a copy of his/her video, they would have to request Jim to log it out of the evidence room (since he and the Chief were the only officers with access to it), burn a copy of it, and return it to the evidence room. If Jim was out of the office, the other officers had to wait until he was back to retrieve their recordings.
The Solution
They Decided to Make the Switch to a Robust Solution:
1 interview room system complete with a dome camera, a PTZ camera and controller, a USB camera, the VEOTEK Video Library, KEYSERV Recording System, a DVD burner, an equalizer, an audio mixer, an audio to SDI embedder, desktop speakers, an encoder card, a desktop, a touchscreen monitor, furniture.
"I would spend 30 to 45 minutes pulling a video and making a copy before. Now, with MaestroVision's system, I can do it in about 5 minutes." – Jim Eddy
The Results
With MaestroVision's Interview Recording System, Lantana PD is Enjoying the Following Benefits:
Ease of Use – With the friendly user interface, officers no longer have problems setting up, operating and managing their recordings in the interview room.
Ability to Record and Identify Critical Information – With the camera's zoom feature, detectives can capture relevant information on suspect's devices that they wouldn't be able to make out otherwise. With the pan and tilt feature, the camera can track subjects as they move around the interview room.
Flexible and Multifunctional – The touchscreen (an optional add-on to the system) offers another way to conduct interviews and map out information relevant to the case. Officers can record and draw suspect's locations and routes with Google maps and can conduct their own (recorded) interviews via skype.
Reliable and Trustworthy – MaestroVision provides outstanding customer service that is responsive, quick and convenient at any time of the day.
Efficient and Secure – Officers can store all recordings in one convenient location and locate specific interviews through keyword search. They can burn recording copies within minutes. Jim and the Chief can set up security protocols so other officers can be given authorization to certain recordings while others stay private.
"MaestroVision always responds to us promptly. Their customer service is outstanding." – Jim Eddy
Contact Us
Want to reap the benefits of MaestroVision's interview recording system at your station?
Provide your information below and we'll contact you!